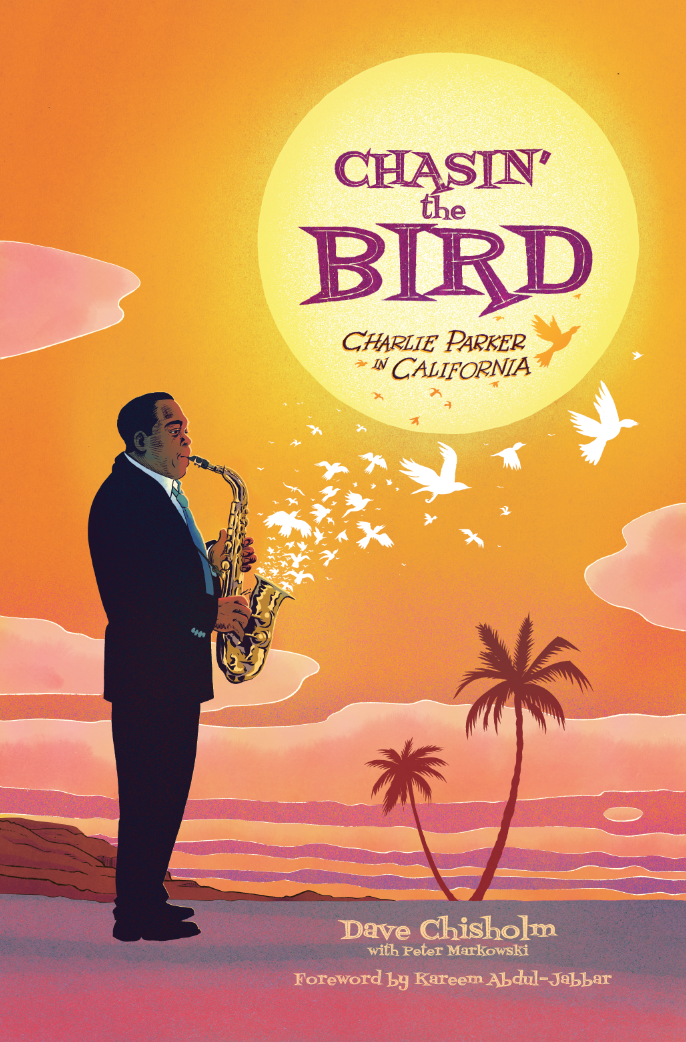 We are excited to announce CHASIN' THE BIRD: CHARLIE PARKER IN CALIFORNIA by Dave Chisholm with introduction by basketball and cultural icon Kareem Abdul Jabbar , a graphic novel published by Z2 Comics coming this fall in celebration of the 100th anniversary of Bird!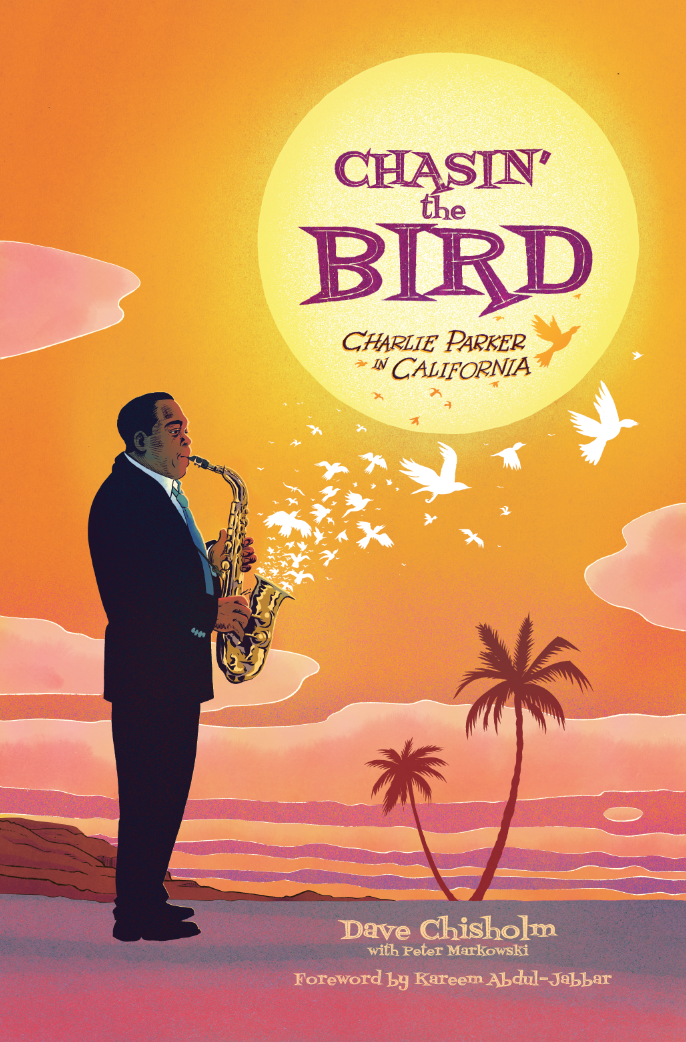 The graphic novel tells the story of Bird's time in L.A. starting in December 1945, where Bird and Dizzy Gillespie brought frenetic sounds of bebop from the East Coast jazz underground to the West Coast for a two-month residency at Billy Berg's Hollywood jazz club. This marked the beginning of a tumultuous two year-stint for Bird bumming around L.A., showing up at jam sessions, crashing on people's couches, causing havoc in public places, and recording some of his most groundbreaking tracks, "A Night in Tunisia" and "Ornithology," as well as "Relaxin' At Camarillo," inspired by the end of his time in SoCal at the Camarillo State Hospital.
The novel explores Bird's relationship with the characters and events he encountered during his time in L.A. including recording some of his signature songs with Dial Record founder Ross Russell, a brief but influential stay at the home of famed jazz photographer William Claxton, a party for the ages at the ranch home of artist Jirayr Zorthian, and others who found themselves in the orbit of the jazz genius.
Chasin' The Bird is named for Charlie Parker's 1947 standard, and adapts one of the sunnier, but darker chapters in the life of Bird, beautifully told by Dave Chisholm The book will include an exclusive flexi disc record featuring a recording from Parker's time in Los Angeles. The deluxe limited edition will include a vinyl 45 with two tracks to be announced ahead of release.
In conjunction with the graphic novel, Verve Records/UMe are currently working on a new album spanning Bird's L.A. period that will be released this fall.