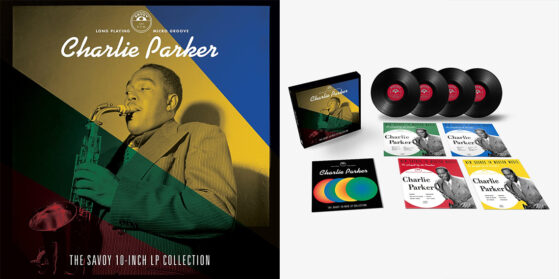 We are proud to announce the centennial of Bird with the release of THE SAVOY 10-INCH LP COLLECTION on February 28th, which spotlights Charlie Parker's groundbreaking bebop sessions for the legendary jazz label, spanning 1944 to 1948.
The deluxe, four-LP box set—also available digitally—features newly restored and remastered audio, faithfully reproduced artwork from the original 10-inch albums, plus a booklet containing vintage photos, rare ephemera and new liner notes from GRAMMY® Award-winning journalist and author Neil Tesser.
Pre-order your exclusive bundle, including a Savoy t-shirt TODAY!