Release Alert!  Available exclusively on Black Friday,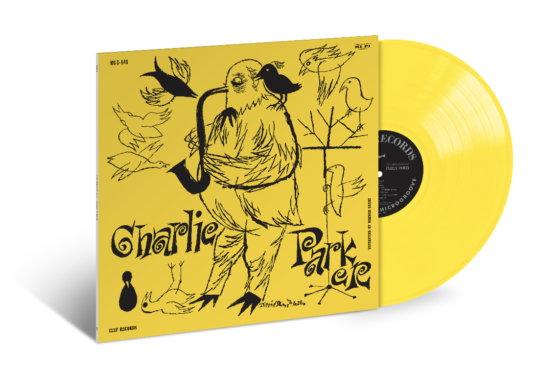 November 29th for Record Store Day, comes the rarest Bird 12", The Magnificent Charlie Parker.  This marks the first reissue of this incredible record since its original release in 1955!  Joining Bird are some of the most iconic names in jazz history: Charles Mingus, Miles Davis, Max Roach, John Lewis, Ray Brown, with arrangements by Gil Evans.
The set also features painstakingly recreated artwork, including the classic David Stone Martin designed cover, and original black Clef Records labels with the trumpeter logo.  This release is limited to only 3,000 copies and is pressed on vibrant yellow vinyl.  Get your copy on Record Store Day because once they're gone, they're gone forever.
The Magnificent Charlie Parker Track List:
Au Privave
She Rote
K.C. Blues
Star Eyes
In The Still Of The Night
Old Folks
Blues For Alice
Si Si
Swedish Schapps
Back Home Blues
Lover Man
Why Do I Love You
About Record Store Day: Record Store Day was conceived as a way to celebrate and spread the word about the unique culture surrounding nearly 1400 independently owned record stores in the US and thousands of similar stores internationally.
Available at your local independent record store. https://recordstoreday.com/Home